Answered By: Richard Ho

Last Updated:

Oct 29, 2021

Views:

2775
1. In Scopus, run an author search to retrieve your author profile.
2. Click on your name to view your complete profile.
3. Click on Edit author to remove or add publications from your profile.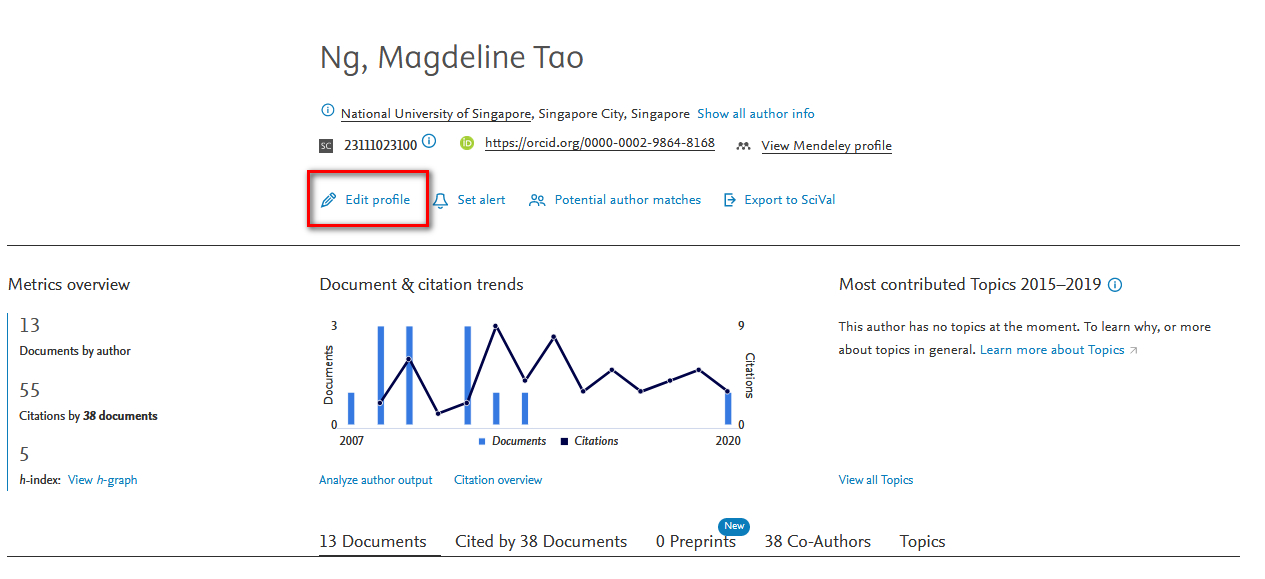 4. You will be prompted whether you are submitting a request on behalf of someone else or for yourself.
5. Use the Author Feedback wizard to make the changes. You will be able to change your preferred name, affiliations and documents. Under documents, you can then edit your publications to remove them or add new publications. Click on Review changes when you're done.
6. After you have submitted your request, you will receive a verification link via email. Click on the link to confirm your request.
7. Once Scopus has done the necessary checks, the documents will be removed from or added to your author profile accordingly.
To learn more about research impact metrics, databases, enhancing research visibility and predatory publishing, do refer to our Research Impact Measurement libguide here - https://libguides.nus.edu.sg/researchimpact