Answered By: Su Yian Kho

Last Updated:

Dec 15, 2021

Views:

218
You can locate e-journals by searching in the library portal using the journal's title or 8 digit ISSN. The link to the journal should appear in the "Books and E-Resources" set of results.
If the search does not give you satisfactory results, an alternative is to use LINC to locate the journal.
1. From the library portal search box, click on LINC
2. On the LINC page, you can click on
Books Collection – to search for Printed Books and E-Books

E-Resources Collection – to search for E-Resources

Journals Collection – to search for Printed Journals and E-Journals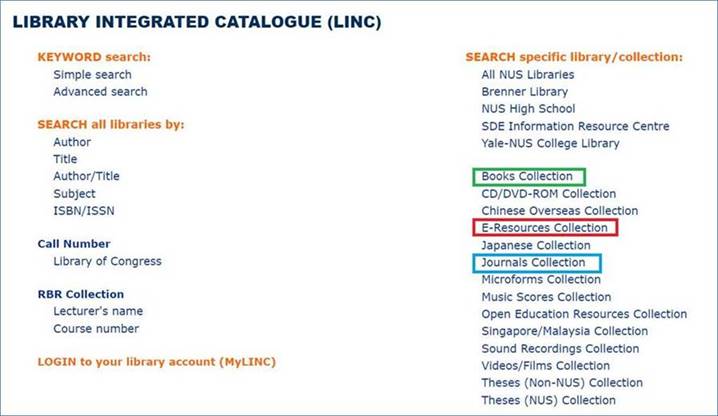 3. To locate e-journals, click on Journals Collection, then click on Title
4. On the title search page, type in the journal title